Hello everyone,
At Pollfish we are proud to announce the release of our new panel for our developers!
New features, new look and feel, real updates and many more: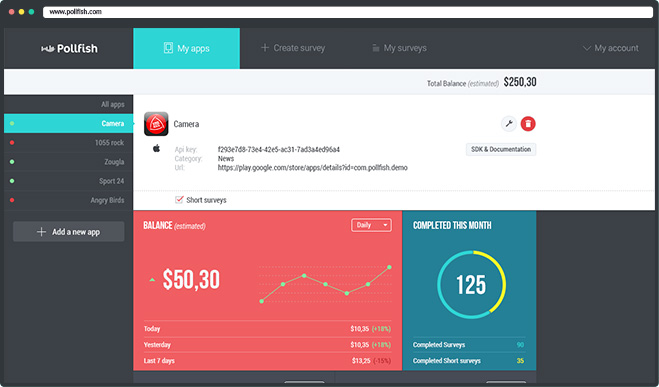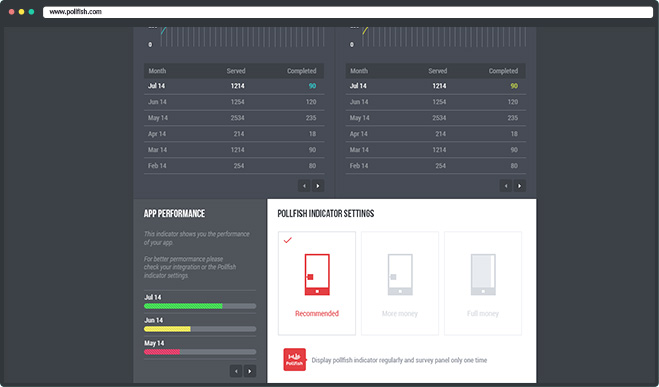 In Pollfish new dashboard you can see now insights for your user base. Where are they located? What is their age and gender? What is the screen sizes, carriers and devices that your user base use?
And this is not all! Create internal surveys on your users for FREE and ask them what you want to know… Is this new feature you are thinking to develop valuable to your users? Don't make assumptions anymore, ask and learn quick, fast and free before you begin the development cycle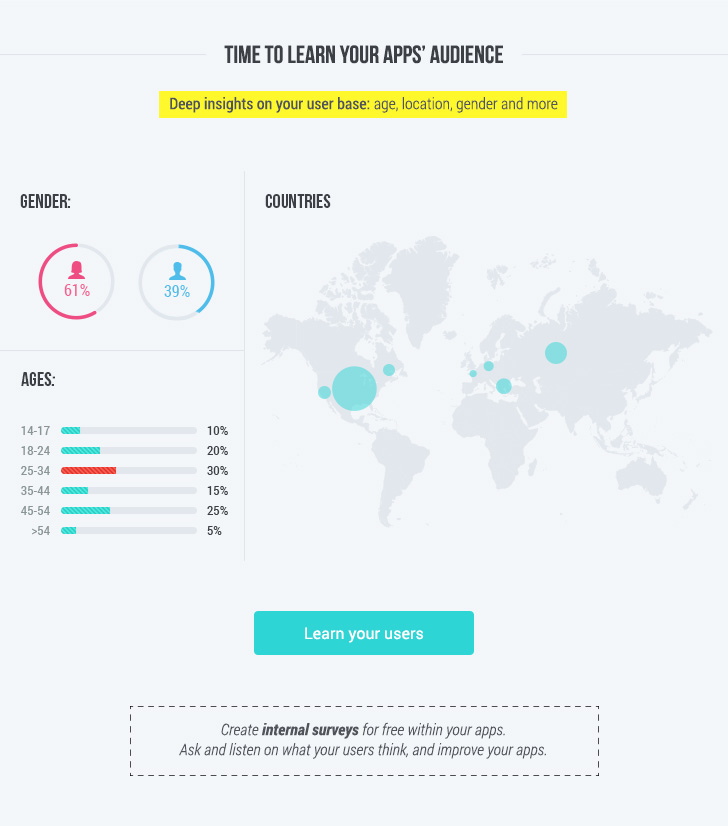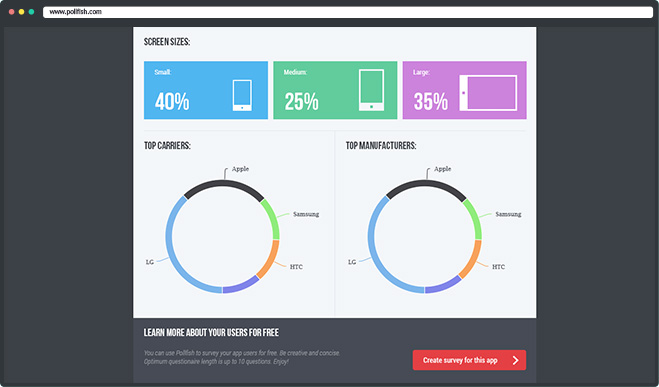 And don't forget our new v3 SDKs are out both for Android and iOS, 100% compliant with relevant stores, and also Unity plugin is out!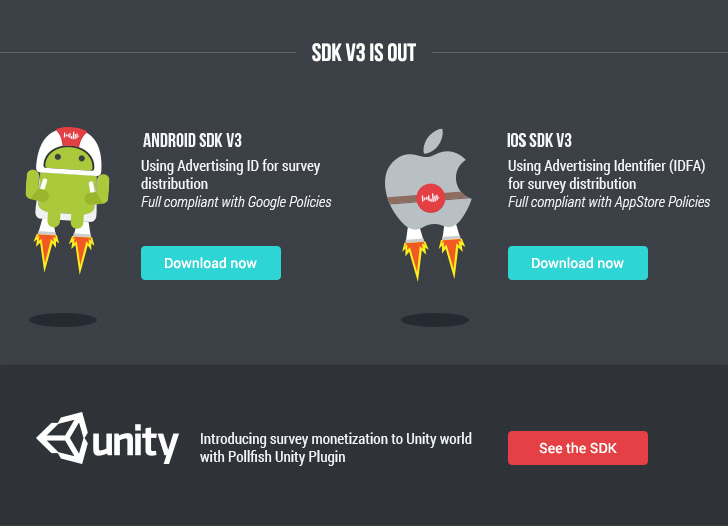 And last but not least, a new playful survey format has arrived!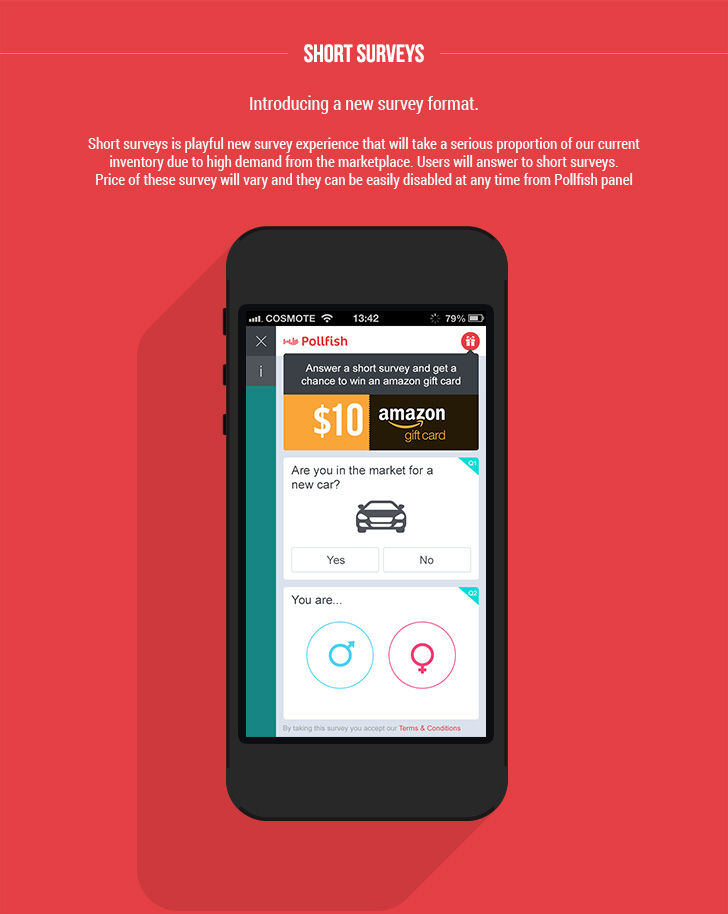 Sign up todayand take advantage of Pollfish insights and panel new features!