I have a quiz game that is only available in India.But i am getting 15000+ daily new installs.I released my game 10 days ago & got 80000+ downloads in 10 days & got the first place in 'Top New Free' in 'Brain & Puzzle' category.Though this is my first game.


For ads i am using two networks.
When user enters a game, he will see a StartApp 3D banner at bottom of the screen.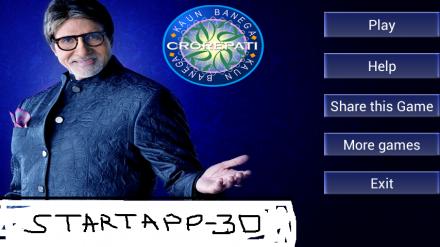 when user clicks play, they will go to main screen of question & answer.
If they click "More Free Games" , it will load StartApp's AppWall. Same thing at the exit of game.
AdMob is placed at only one place in game.But it is the main place where user will be continuously see the AdMob banner.I am receiving $0.04 eCPM with 10,00,000 impressions per day with 45 seconds refresh time.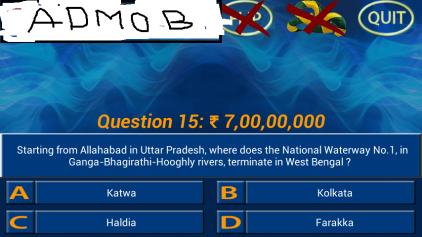 As per 21st September report, my earnings are,
ADMOB- 10,00,000 impressions, 0.19% CTR , eCPM $0.04, earnings $40-50.(per day)
StartApp- 50,000 - 75,000 impressions & $15-20 a day with $0.23 eCPM.
But i think i should get more but i don't know how ?
Can anyone suggest me good ad networks or techniques, by which i can get at least $100-150 a day.I expect this, because according to my calculation my game is being played more than 10,000 hours a day.