Hi what is best Rewarded Ad Network you're using?
Do Tapjoy is good? >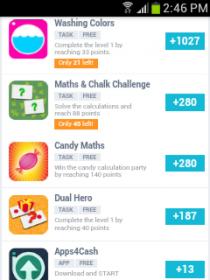 Check out rewarded video, also pollfish.
Supersonic has nice rewarded offerwalls too. Take a look.
Ok thank you all. Do they offer Virtual currency like Tapjoy?
Which ones would give higher revenue??
Reward video ads or install types??
Yeah, Supersonic offerwall works pretty similar to Tapjoy (you give your virtual currency to the user, as long as he / she install an app from offerwall or complete a survey).
This is how the Supersonic offerwall looks like: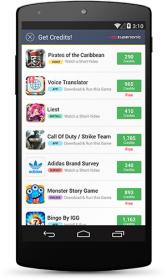 Pollfish works in a different way. Their inventory are most for U.S territories. It's a very nice way to complement your revenue…
I will try to register with supersonic.
I tried to register with Fyber.com but they refused me to activate my account so bad.They told me that their content guidelines prevent them from accepting GPT/cashback mobile apps as new developer partners.
I also tried to register with Tapjoy but their Virtual currency needs approval and i'm still waiting for approval until now.
Do Pollfish have virtual currency also?
In your supersonic code are you using Google Advertising Id for the UserId? Do googleplay allowed us to use advertising id.?
I already asked them about the need to use Google Advertising ID… Waiting for reply… This is my first app using their offerwall, so I don't know too…
I pretend to put the app in the store saturday or sunday…
In my [little] experience, rewarded videos don't worth the time… I used them in one of my apps. The next day I implemented them, in app purchases had a big drop, and I make almost no money with the rewarded videos. If you use a network that pays in CPCV (Completed View) and if you have luck, you will win 0,01$ for each completed watched video… In my case most of the time I was not getting even 1 cent per completed view… I think offerwalls are better, unless you have a HUGE audience and mostly from Tier 1 Countries… Ofcourse this is my personal experience, you should try and see if it works better for your apps…
Ahh… supersonic needs unique UserId for every user, so my first choice is to use Google Advertising Id for every user as their identification.
[OFF-Topic]
Google Guideline:
*Usage. The Android advertising identifier must only be used for advertising and user analytics. The status of the "Opt out of Interest-based Advertising" setting must be verified on each access of the ID.
*Association with personally-identifiable information or other identifiers. The advertising identifier must not be connected to personally-identifiable information or associated with any persistent device identifier (for example: SSAID, MAC address, IMEI, etc.,) without the explicit consent of the user.
if i use GAI as UserId for every user do i'm violating the guideline?(I'm not good in english)
The best rewarded network I have used is Appdaily.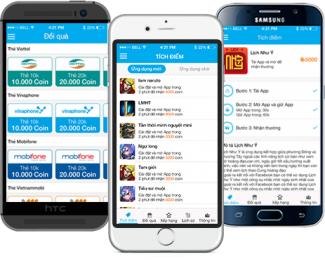 Why not ADXMI?
Best choice for rewarded Ads.
Thank you for all the info. Now i decided to try Tapjoy and Supersonic.
ad cash is the best option
Hi deplacer,
AdBuddiz has recently launched its Rewarded Video ads. You reward the user for watching one of our premium video ads, increasing considerably the likelihood of install.
The set-up is quick and easy, and so far we have seen impressive figures, reaching $15 eCPM

Don't hesitate to PM or email me if you have any questions: [email protected]