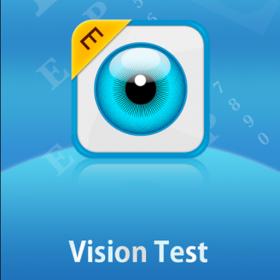 Are you myopic? Do you want to use your phone to test your vision? Come and test your vision. Our [i][b]"Vision Test" [/b][/i]is an easy-to-use vision test tool. This app makes full use of the sensor characteristics of touch screen, intelligently tests and determines your vision and the accuracy of result almost reaches the level of specialization. After testing, you will be able to know whether you need to see an ophthalmologist.
Vision test is based on standard charts (Snellen chart, LogMAR chart, Golovin-Sivtsev form, Landolt C / Japanese visual test, Tumbling E chart).
Our App Features:
a. Very simple eye test steps
b. Humanized test method enables you to switch the test operation to left hand or right hand.
Disclaimer:
The vision test may not be perfect due to different screen PPI (screen size, brightness / contrast, resolution).
The test can only help you get to know your eyesight.
Amazon Store:Vision Test:Amazon.com:Appstore for Android
Aptoide Store:https://doomobi.store.aptoide.com/app/market/visiontest.health.eyetest/1/28307976/Vision+Test