True Weather, Waterfalls v5.01 Android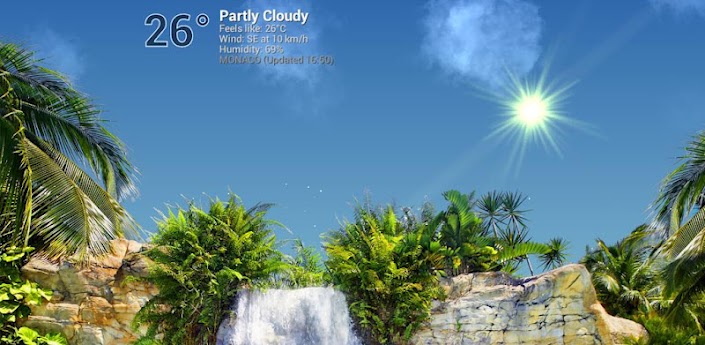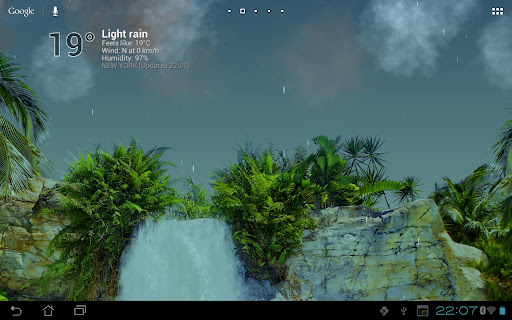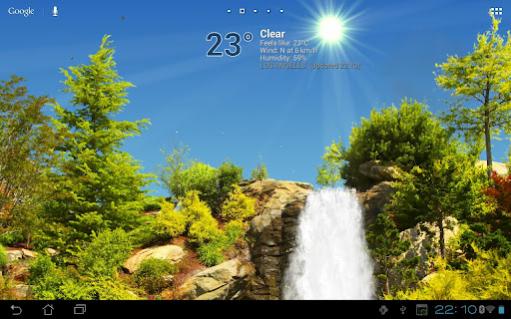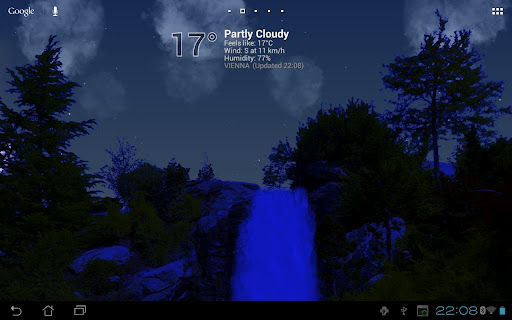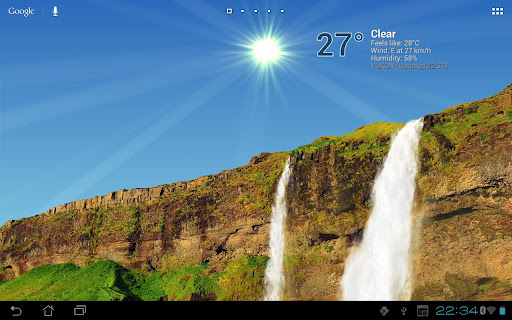 Actual weather as LIVE WALLPAPER in amazing waterfalls HD themes!True Weather is a Live Wallpaper for your Android phone or tablet!
True Weather animate actual weather, year seasons and day/night situation for your location or city in full HD.
Features:
Real weather situation.
Four year seasons animations (spring, summer, autumn, winter). Year season is automatically selected depend on your location and date.
5 waterfalls themes.
Real sunrise/sunset times.
Real moon phases.
3 or 10 days forecast animations (double tap wallpaper to start forecast).
2 weather providers
Feels like temperature.
Wind speed and direction
Humidity
Quick access to 2nd city(triple tap wallpaper), you can see weather, year and day situation in your favorite city including forecasts
Lots of settings
Rain, Snow depends on wind speed, etc…
Optimize for CPU and Battery usage
Portrait & Landscape mode
 Phone and Tablet compatible
17 weather data languages (English, Italian, Russian, Spanish, French, German, Dutch, Norwegian, Czech, Arabic, Thai, Turkish, Polish, Hungarian, Finnish, Slovak, Hindi, Japanese, Romanian)

Tip: How to set TrueWeather, Waterfalls wallpaper?
Press HOME button
Press MENU button
Tap on Wallpaper -> Live wallpapers
TrueWeather, Waterfalls -> wait a few seconds!
Set wallpaper