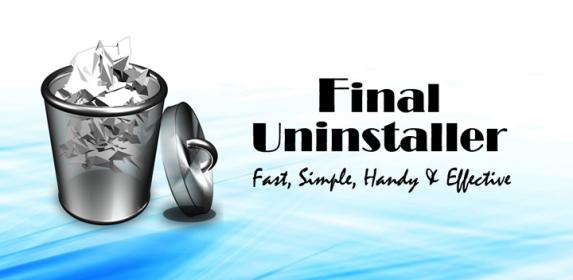 FINAL UNINSTALLER is a handy and fastest uninstall tool for batch uninstall or removal of applications on android device.
It let you remove multiple apps in one time. You can select multiple apps that you want to uninstall, and click "Uninstall" button to uninstall them.
Final Uninstaller also supports application searching and sorting. You can type the keyword in the text box on the top bar to search for the apps that you want to uninstall, or sorting the application list by name, size or install date.
You can also view the detail information of application or open the application by long press on the specific app on the app list.
KEY FEATURES:
★ Multiple/batch uninstall
★ Fast uninstall/removal of any app by just two click (One click to select and one click to approve)
★ Fast scroll feature on app list
★ Show app name, version, update time and size
★ Exclude system applications that cannot be uninstalled
★ Sort by name
★ Sort by size
★ Sort by latest update date
★ Button to open any app within the application
★ Button to open marketplace of any app within the application
★ Show application detail information by long press on list item
★ Info bar shows total apps and device spacing
★ Support Android 2.x/3.x/4.x
★ Quick search apps by name
★ Simple and nice UI
This application requires the below permissions.
*Full Internet access & View network state for Ads
*Measure application storage space for showing apps size
Final Uninstaller is a free uninstall tool on android. We really hope you enjoy this app.
Screenshots: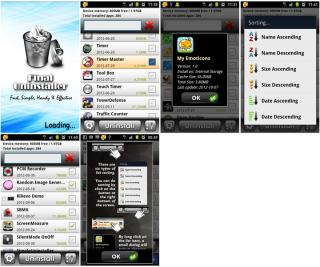 Market Link
https://play.google.com/store/apps/details?id=com.potatotree.finaluninstaller
QR code: