Hello everybody,
My name is Secret Master, So glad to meet you guys.
I am an application of privacy protection and I can manage your phone easily.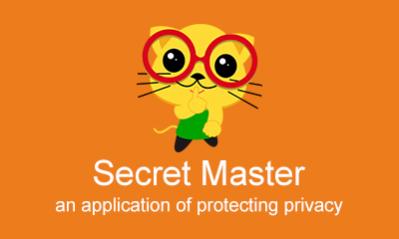 Let's see what I am capable of,
1,Privacy protection ,Clear up screen ,Push application program ,You always control your cellphone.

2,Double password lock,your privacy will be protected. To have my accompany, you will never be worried about your wife knowing your frequently-used passwords.
3,Simple application field,let desktop management become simple. I am pretty easy to handle,you need only one slide to finish the desktop management.
4,I can also provide you something that's really cool. Massive excellent application are available here,all of which are the latest and most popular.
I am waiting for you.:o
To know more about me ,you can got to
Secret Master
Or you can possess me directly by click
https://play.google.com/store/apps/details?id=com.secret.master