Please Rate, review and G+ my new game Pop!
I will do the same for yours:
App:
https://play.google.com/store/apps/details?id=air.com.thespottedmonster.Pop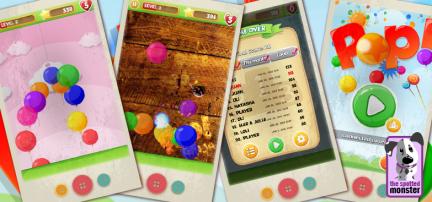 Pop! is a simple but highly addictive game in which you must pop the balloons before they reach the top of the screen and avoid the bombs.
There are special balloons with several boosters and surprises.
Features:
Hot Zone: All the balloons popped inside of it will multiply the score.
Ninja Balloon: Gives you the ability to swipe through the screen and pop several baloons at once.
Freeze Ballon: Slows down the speed of the game for limited time.
Bomb Balloon: It explodes popping all the balloons around it.
Special Items Balloon: These can give you extra Lives or extra Point depending on the item.