Hi all,
I've just released my new game: 2048 Holo. I would love to hear your thoughts about it


I'm also interested in exchanging reviews. Review and share my game and I'll do the same for your app.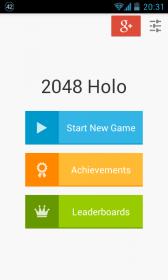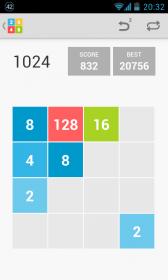 2048 Holo is a fresh new version of the famous 2048 puzzle game with a modern Holo design. This simple, but very addictive game will keep you entertained for hours. The achievements and leaderboards add another layer of enjoyment and challenge to the game.
How to play:
Swipe up, down, left or right to move the tiles. When two tiles with the same number touch, they merge into one. You win when you get the 2048 tile.
2048 Holo offers:
• Native Android game with Holo design;
• Clean and fresh user interface;
• Nice animations and sound effects;
• Different game modes;
• Game is automatically saved;
• Undo move support;
• Achievements;
• Leaderboards;
To access Leaderboards & Achievements, you will have to sign in using a Google+ account.
Make sure you have Google+ installed and enabled on your device.
Link: https://play.google.com/store/apps/details?id=com.jaegergames.holo2048
Thanks!