I reviewed - as Meir Rosenschein.
Hey, I didn't see your review yet. I'll review yours when I see the review.
I see it now. I reviewed yours.
Thanks!
I rated yours and +1'd as well

Brother, the least you could do is write the name of my app in your review (instead of "YOUR_APP_NAME")! Please edit it or remove it. It looks fake right now.
Hahaha! Sorry m8 I fixed it, thanks for lettin me know!

Not a problem

I reviewed and +1'd yours as well.
I rated and +1'd. Thanks!
Thats it guys, I got enough reviews for now. Thank you to all!
done Please do the same with mine. thanks
https://play.google.com/store/apps/details?id=com.mnongames.armedeagle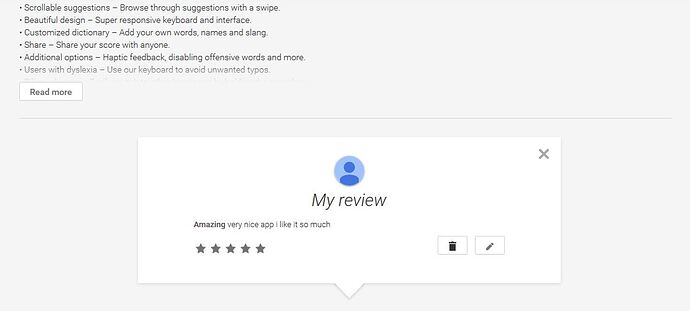 Done as Jamie P. Please do this app: https://play.google.com/store/apps/details?id=com.minegames.minecraftdigger
Thanks