This the introduction of Adxmi offerwall.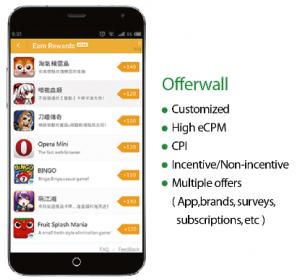 CPI $ 0.1-1 USD dollar
Strong Geos SEA, HK,TW, KOR, IND, US and EU
Ads Quantity 15-30 offers update weekly
Payment period We promise to do a weekly payment with no delay. The minimum withdraw should be $100
Estimate Revenue Every active user may contribute around 0.3 USD ads revenue for per day. If you have 10,000 active users per day, then you may get almost 3000 USD dollar adverting revenue daily.
offer wall integration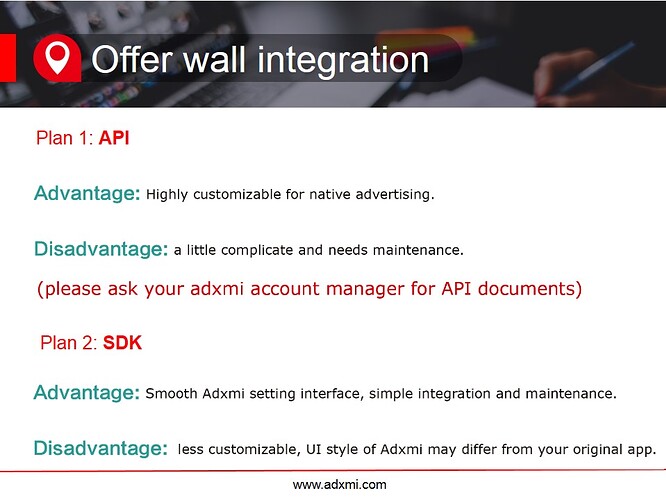 We also offers waves of cash rewards and premium supports to our cooperated developers. We are happy to gift our talent developers with free users and some FREE ADS PROMOTIONS.
And now, you can get $20 after your first registration and [SIZE=5]12% of your ads revenue as reward![/SIZE]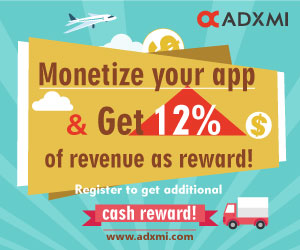 If you are interested in monetizing your apps with our video inventory, Please do not hesitate to replay to me and register.
Register here:
https://www.adxmi.com/account/signup