Review and rating exchange is welcome!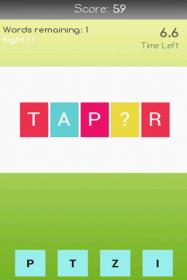 Are you good with spelling? Are you up for a challenge? Test your vocabulary skill in finding the missing letters in our categorized word quiz game in 10 seconds! The faster you complete the quiz the higher the score.
Two difficulty levels are available for you to choose from. You will be presented with a set of incomplete words. Each word has one or two hidden characters. You choose the correct letters from the four options given within ten seconds in order to score and move on.