Sometimes it's easy to get bored with games after you've played them so long, but I don't think that will ever happen with Mold on Pizza. It's one of the best games. There are so many features to the game you won't get bored.
Some of the awesome features include:
Pickle- which you get after each stage
Topping Slots
Boss battles
192 stages!
Offense & strategy game
53 types of cute characters
192 stages
8 kinds of mini-games
Complete support for game pad
Cooperation, PvP, AI modes
36 achievements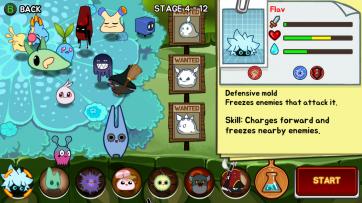 Mini games
8 kinds of mini-games will never leave you bored!
https://play.google.com/store/apps/details?id=com.btncafe.moldonpizzadeluxe&hl=en