Download on Android:
Google Play: https://play.google.com/store/apps/details?id=com.romale.jewel.miner
Amazon Appstore: Amazon.com: Jewel Miner Journey: Appstore for Android
or for IOS devices
IOS: https://itunes.apple.com/si/app/jewel-miner-journey/id1068436802?mt=8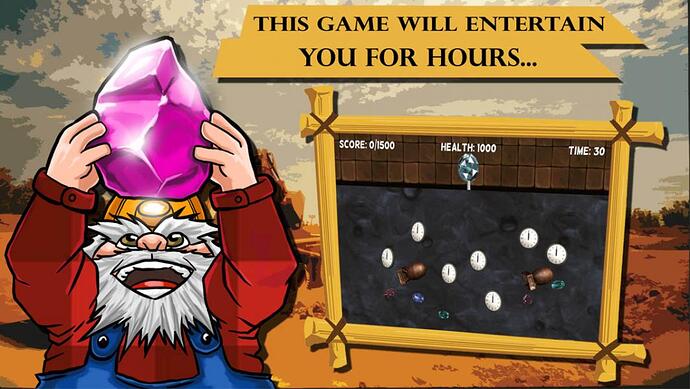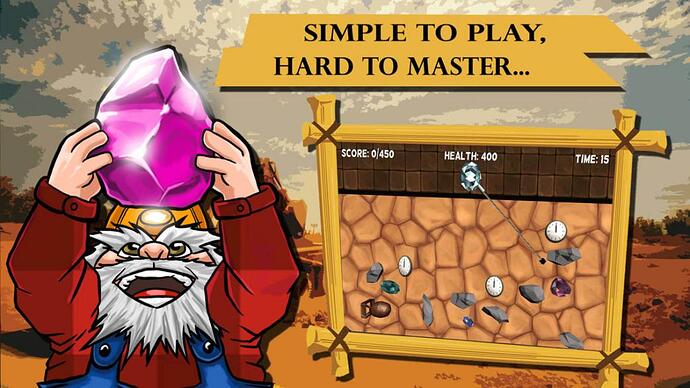 Classic gem miner game, where you are digging for gems and diamonds to complete a level. There are 36 unique levels to complete that offers hours of fun. It's super easy to play. Tap on the screen to release the claw. Use your claw to get as many diamonds and other treasures as you can. Avoid picking dynamite or a bomb. Rocks won't bring you any cash. Clock will give you extra time. This game will put your speed and timing on a test. Buy upgrades in shop to complete your levels quicker.
Features:
awesome background music
36 unique levels
4 different diamonds to dig
shop with a lot of upgrades
If you like our game, please give us a rate and a review.