Hey, guys, hi! What's up?
My name is Timur and to be honest I want to share my game with you that's why I have registered on this forum

But I promise that it won't be just a single message – I will try to answer all your questions about game and game development process.
So, ladies and gentlemen, let me present Avoid Davoid for you.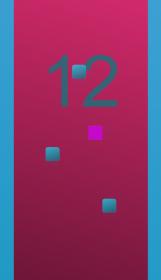 It's a time killer (Ketchapp style) where you will have to avoid the moving blocks but it is not as easy as a pie.
When the game starts gravity begins to pull you to the random direction (left or right) and you (by touch and hold) can move you Character to the opposite direction.
Than longer you avoid blocks than higher you will be in Google Play highscores table.
Here is a video example

Of course, list of features:
-Compete with players all over the world
-Enjoy super music
-Perfect way to kill your time
-and etc. ;D
Hope that you will enjoy the game.