A cool new app Smart Reply - Auto SMS
★★★ Introducing Smart Reply - Auto SMS ★★★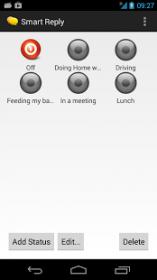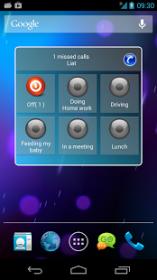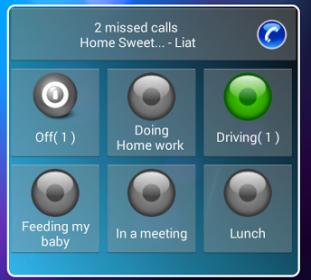 Description:
Smart Reply will help you send automatic customized SMS messages in reaction to incoming calls. You will be able to define "Statuses" like Driving, Eating, In a meeting etc. and attach customized messages to each status.
an extra customization can be made by defining special rules for each status giving you the flexibility of controlling exactly what which content will be sent and when.
Features
Define any number of statuses
Customize status behavior - which response message to send, auto-answer, when and how to deal with unknown callers
Define status rules - set special messages to special people
Smart Reply Widget - activate your statuses directly from a desktop widget - no need to open the application
Missed calls list - shows which phone calls you missed and which got automatic response
Easy & Fun, Fun, Fun to work
User Reviews:
★★★★★
"Cool App"
Link to Google Play Store: https://play.google.com/store/apps/details?id=com.abware.smart_reply&hl=en
Requirements: Android 2.3 and Up.
Available for Android only.
It's amazing how close feeling this app gives you.
I recommend you to download this free and awesome app.
Enjoy!!