A cool new app My Photo Puzzle
★★★ Introducing My Photo Puzzle ★★★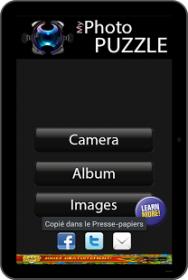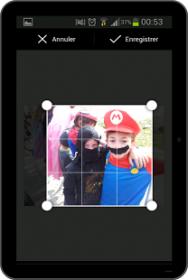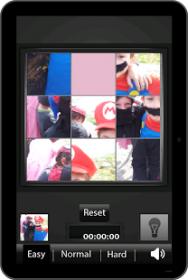 Description:
Introducing our new personalized puzzle app – My Photo Puzzle !
With our latest app, you can mix up and make any photo into a puzzle! This fun and highly addictive game will test your mental skill and prove just how well you know your own photographs! Have will you fare when we divide your personal image and mix up the pieces - can you fit it back together?
Take a photograph or import one directly from your mobile device - select easy, medium or hard mode and watch as our application scrambles the image. Now it is your task to sort the sections to rebuild the photograph. This exciting game will test your skill and memory as you rearrange photos of your family, friends, pets or simply anything that you can think of!
For lovers of jigsaw puzzles and the Rubik's Cube, our game will be the ultimate challenge of your cognitive skills - you may think that rearranging your photograph will be easy… but it's much harder than you would think! Choose between three game modes: easy, medium and if you are really feeling lucky: hard.
How good are you at solving jigsaw puzzles - even when they are your personal photos? Find out with (app name)!
Personalize your puzzle with the ability to import or take photographs directly from the app.
Select one of the three varying game modes: easy, medium or hard!
Test your memory and cognitive skills!
Turn any photograph into a puzzle, instantly!
Link to Google Play Store: https://play.google.com/store/apps/details?id=com.absylom.PhotoPuzzle
Requirements: Android 2.1 and Up.
Available for Android.
I recommend you to download this free and awesome app.
Enjoy!!