Plasticine Aquarium Live Wallpapers FREE
Lovely 3D plasticine aquarium will decorate for your device.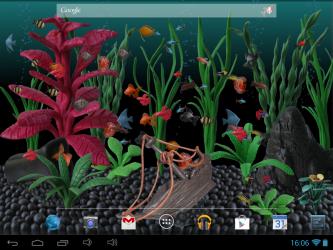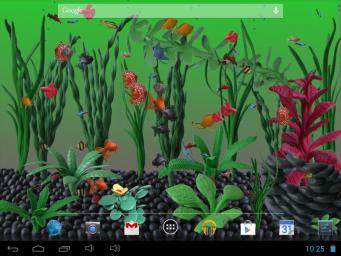 Plasticine Aquarium FREE is a unique and beautiful live wallpaper for your gadget. This is because it represents a unique 3D Aquarium, all the objects of which exist in reality and are made of plasticine by our craftsmen's hands. Thanks to that, the Live Wallpaper looks very colorful and original. And they will delight you with their views every day. This Live Wallpaper is the best choice for those of you: who likes plasticine clay animation and qualitative live wallpaper. Enjoy!
Features:
-Many species of aquarium fish;
-Carefully designed aquariums;
-HD Graphics, OpenGL;
-Scrolling background;
-Maximum energy battery and resource saving;
-Flexible Settings;
-High Performance;
-Compatibility both with phones and tablets.
Video:
Get FREE on Google Play: