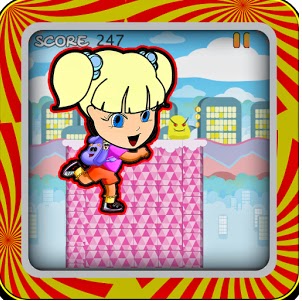 Dora Candy world run game, help her to jumping and running on the way dodge obstacles in candy city, Platform game in the style of Super Mario World, and similar games. but the traps are different and very evil. show off your skills.
Game Mode: - Touch soft the screen to simple Jump - Touch Long times the height and long Jump
I made this Dora candy world run game in first instance for my own but decided to make it available to other as well. I hope your enjoy this dora candy world run game.
requires Android
2.2 and above
*
Content Classification
all