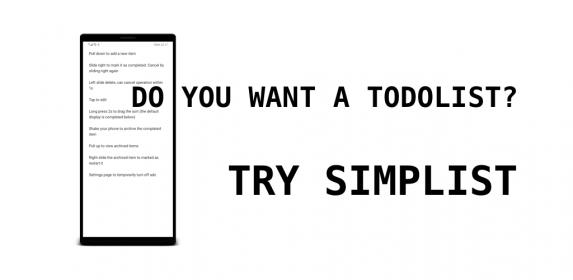 Simplist is a pretty Todo list for you to put anything down easier.

You want a TodoList app? I am coming.
SIMPLIST is a simple beautiful and useful list.
You can write down what you want to do tommorw, or the shoplist before you go out.
Try it. I believe you will love it and it will make your life well organized.