Everifit! - Your trainer! Now You haven't necessary to spend long hours in the gym, talking to trainers, the professionalism that cannot be guessed in advance. We present to you an app, that will make your body pumped up and the elastic in just 1 month of hard training! Everifit! will automatically make the optimal program and say you about workout in the day, no matter where you are. Well-written workout's program give you strong muscles. You will become more sexy, more confident, stronger, and more beautiful. We believe that everyone noticed - most girls are looking with great interest at the beefy men. Do you want to be in their place? - Then stop wasting precious time wasted, it's time to actually do them! We invite you to join our club, club of successful men.
Everifit! Features:
Beautiful body for 1 month persistent trainings
A personal trainer is always with you
Fully finished training program
3 difficulty levels
Timer recreation
Hints and exercise equipment
Handy reminders
App is available in English, Russian, German and Spanish languages.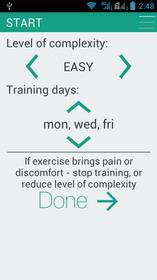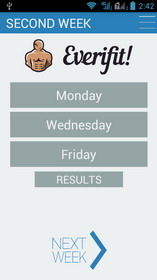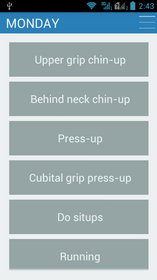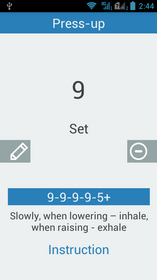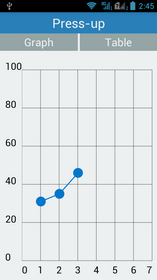 Try demo version of the app "Everifit!":
Demo version is designed for 2 weeks of workout and contains ads.
At any time you can buy the full version without any limitations and ads: