Crystal Match is an addictive game where one has to match the sparkling diamonds within a time limit to reach the next level. The crystals/diamonds are very fantastic creation of this game also there are different match combos available to challenge.
Some of the features of the game is :
[ul]
[li]Compete for High Score
[/li][li]Easy to control and play
[/li][li]Combos with more than 3 diamonds
[/li][li]Extra ultimate explosive effect
[/li][li]Nice sound effects
[/li][li]Beautiful back music
[/li][/ul]
The size of the game is very small so you can download it to your device without any hassle.
Screenshots of the game: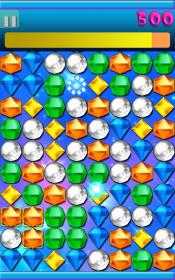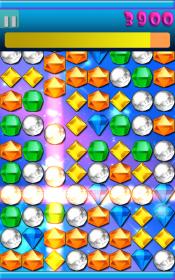 More Here: https://play.google.com/store/apps/details?id=com.twist.crystalmatch