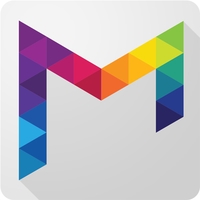 Minimal Wallpapers - Your Favourite Wallpaper App


Minimal wallpapers app has a unique and creative collection of minimal Wallpapers and Backgrounds. Each and every wallpaper is unique in its own way. Minimal wallpapers app also have a collection of awesome and hilarious GIF images to share & download.
This application has 500+ minimalist wallpapers and backgrounds. And New wallpapers added to the list every day. so you'll get New wallpapers every day for your device. And each Wallpaper is designed to fit with any screen and widgets.
Features :
◉Awesome collection of HD artistic and minimalist wallpapers.
◉Daily New High-Quality Minimal Wallpapers arrival.
◉Well arranged categories and adding new categories over a time.
◉Add to favorite Option to make your own collection of your favorite minimalist wallpapers.
◉And Much more options like Share, Save, Crop, Setting as wallpaper.
◉Beautiful layout with a material dark theme.
◉Each wallpaper is in HD Quality.
◉Swipe to change : You can easily swipe to change wallpapers.
◉Wide range of minimal wallpapers with separate categories
◉FREE and always will be.
◉Shuffle Option to shuffle wallpapers and get surprised.
◉A collection of GIF images to download and share
Make your mobile stand out with excellent Minimal Wallpapers and Background.
Choose among hundreds of minimal Images and feel the best phone customization ever. So what you are waiting for download the app and experience the change.
We can assure you that you'll love this app. Our Team is always working to give you a Masterpiece new wallpapers every day. So you can feel happiness every time you look at your screen wallpaper.
Screenshots: