The app called Battery Monitor.
Now its offical! You can download it from Google Play
If you like the app please rate 5 starts and/or review it in Google play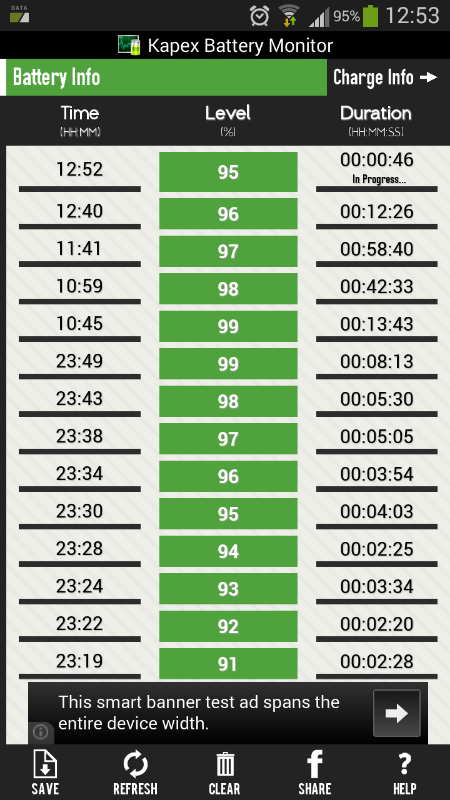 BM shows you how much time each battery percent lasted.
It estimates how long it will take to charge X battery percentage.
It also show some charge cycle information.
What do you think about it, Is there anything that I can improve/add?