Hi All,
MobLyft is now offering a guaranteed $7 CPM for our video ads and $4 with our interstitial ads. We work with various Fortune 500 advertisers and brands allowing you to access premium eCPMs. We also work with the leading ad exchanges and DSP's.
Up to 1MM impressions per month.
US traffic only (we can monetize your international as well)
Guaranteed for first 30 days (Future impressions will default to standard terms per T&C)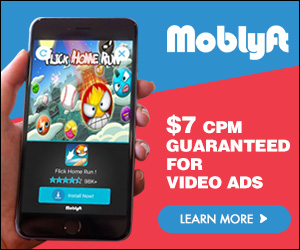 PM me if you have any questions! Take advantage of our high paying advertising demand today!
Email: [email protected]
Site: Moblyft.com | THE LEADING VIDEO MONETIZATION SOLUTION FOR MOBILE GAMES & APPS