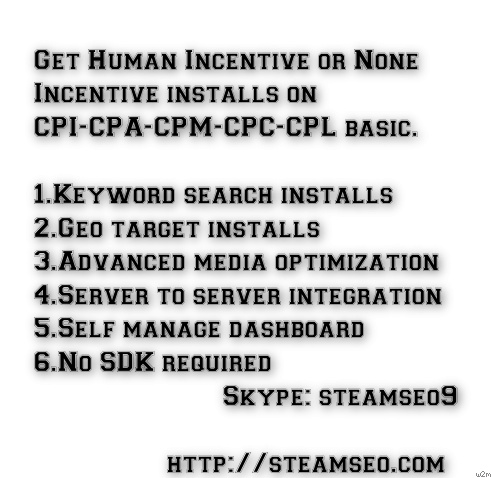 Buy install is known as CPI which is called Cost Per Install. It use to increase lots of number of installs for your apps ranking. CPI is very important and effective way for your app promoting and marketing to achieve top ranking at app stores with lots off installs.
Two types of CPI.
Incentive Installs : The main goal of incentive installs is to rank in the Apple App Store & Google Play store charts and improve your keyword relevance.
Incentive installs means users get some benefits and incentives for each installs of your app. Its also helpful to increase real users of your app. To provide benefits to users you offered some rewards .
Non-Incentive Installs: Non-Incentive Installs as the installs are generated by users who get no external benefit for their install, they are considered somewhat an "organic" traffic, and, therefore, have a genuine interest in the app, and are more likely to keep and use it.
Non-incentive traffic often provides higher quality users who are choosing to engage with your app, purely because they like what they see.