Hi Guys,
I recently release my second app for Android and now i am trying to promote it as best as i can.
What do i need:
WHEN PARTICIPATING IN THE EXCHANGE PLEASE INSTALL AND RUN THE APP ONCE, I DO IT, YOU SHOULD TOO!
Review and 4 or 5 rating, g+1, keep the app installed for a few days(if possible, and i will do the same, specific this in reply), play the game access the leaderboards(optional, specify and i will do the same).
Link: Android: http://bit.ly/1mX3G2U
Amazon Kindle: Amazon.com: Station Defense: Appstore for Android (same as above without the g+1)
Video: - YouTube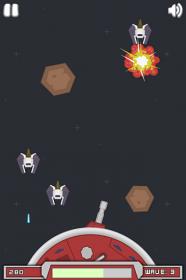 Thanks