Peppy Jet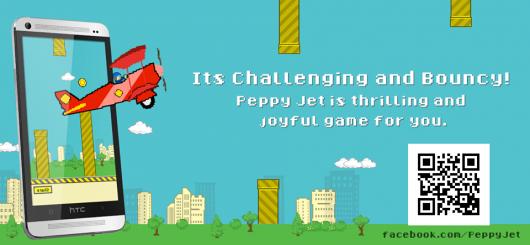 Your peppy jet is in huge trouble during flying and needs quick rescue operation to get it out the rivalry lands. You need to guide this jet through all kinds of obstacles to get back home safely.
You can buy Ghost mode, magnet mode and saving mode from in app purchase. In "Ghost mode" your jet will move across hurdles without crash for 30 sec. In magnet mode jet will attract the coins towards it for 30 sec. In "Saving mode" 3 Lives/changes will be available when this mode is activate.

Game Features:
Simple one touch control to keep Jet flying
Challenging & Fun play
Simplistic graphics but yet detailed and defined
How to Play:
Tap anywhere on the screen to fly higher and avoid obstacles
Collect coins
Buy In-App purchases to boost up your Jet life
It's a free game and available for android devices.
Play Store:
https://play.google.com/store/apps/details?id=com.suave.peppyjet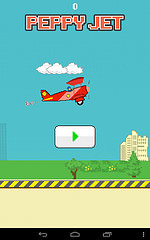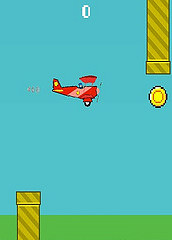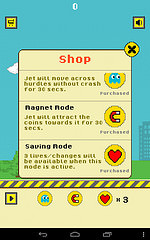 peppy jet, obstacle games, jet games, bouncy games, just like floppy bird, flying games