If I find games, I will post them on this topic.
I made the game for free
Instructions for the article:
-The name of the game
-Link to page where you can download it for free (for example, games, applications)
-How to download and play unlimited
-Step to get it (for example: request an account or something similar)
So. If anyone else knows about any of the free utilities available, post them. Let's all have tons of games !: P
Candy Crush Saga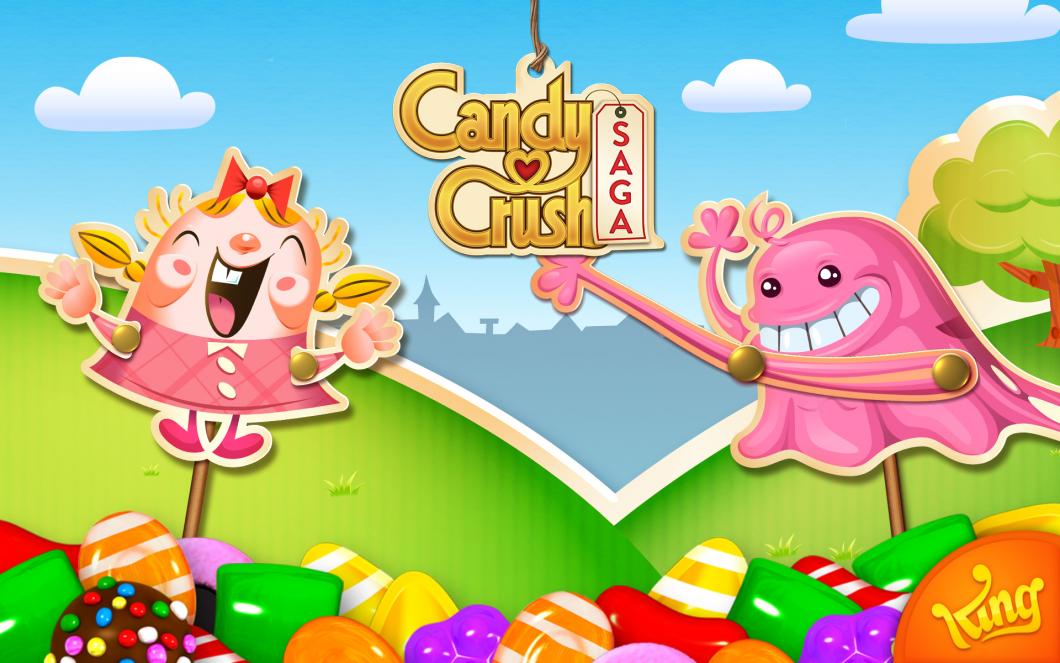 Start playing Candy Crush Saga today – a legendary puzzle game loved by millions of players around the world. With over a trillion levels played, this sweet match 3 puzzle game is one of the most popular mobile games of all time!
Switch and match Candies in this tasty puzzle adventure to progress to the next level for that sweet winning feeling! Solve puzzles with quick thinking and smart moves, and be rewarded with delicious rainbow-colored cascades and tasty candy combos!
Plan your moves by matching 3 or more candies in a row, using boosters wisely in order to overcome those extra sticky puzzles! Blast the chocolate and collect sweet candy across thousands of levels, guaranteed to have you craving more!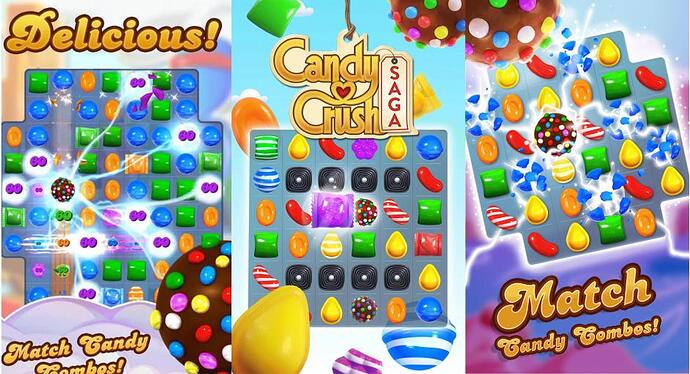 Game Features
The Game That Keeps You Craving More! Thousands of the best levels and puzzles in the Candy Kingdom and with more added every 2 weeks your sugar fix is never far away!
Many Ways To Win Rewards. Check back daily and spin the Daily Booster Wheel to receive free tasty rewards, and take part in time limited challenges to earn boosters to help you level up!
Variety Of Sugar-coated Challenges. Sweet ways to play: Game modes including Target Score, Clear the Jelly, Collect the Ingredients and Order Mode
Play Alone Or With Friends. Get to the top of the leaderboard events and compare scores with friends and competitors! Levels range from easy to hard for all adults to enjoy – accessible on-the-go, offline and online. It's easy to sync the game between devices and unlock full game features when connected to the Internet or Wifi.
Reviews Of Game
Satham Hussain: Needs Improvement. If no matches found for three consecutive times (even in the very first time launch), one life will be lost, which is not the user fault. I feel it's such a bad idea to loose for nothing. If you want, I can provide the snap of it too (Currently occurring too consecutive in level 715). You can check.
Veenita Uppal: I want to say that Candy crush is not just a game people play in leisure… it surely is a great platform to experience success and motivation… it really helps keeping stress away by providing fun and creative ways of completing amazing tasks… I personally experienced my depression fading and a sense of achievement after startin
Virginia Ekholm: Like the game. Keeps u busy. Time goes fast. Use to play before. Decided to try again. Want a rating, so of course , I'm giving one for the booster. Great game. Pretty easy compared to some of the other games. Like it a lot. Have fun people.