Hi,
A while ago I made a game called Pearls which received a lot of positive feedback, but I couldn't help myself feeling it could have been done better.
Thus I decided to make a new one from scratch and voila: Pearls Deluxe.
The objective is the same. Link pearls together by swiping over them and not swiping twice over the same pearl. A pearl cannot be linked to more than two other pearls and you can only swipe up, down, left or right (not diagonally).
What's new in regard to Pearls:
sea animals:

sea snake will ear pearls in a chosen direction
blowfish will blow pearls around it
jellyfish will create electric links and clear all pearls of the same color

now you can collect seashells by making chains of seven or more pearls.
By collecting all seashells you earn a bonus item like "field reload", "piranhas" and bombs.

A lot more sounds and in-game music.

better animations and visual effects
Here's a short video and some screenshots.
[video=youtube]http://www.youtube.com/watch?v=r9MAhnTOTQ4&feature=g-all-u[/video]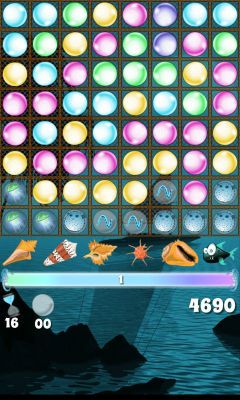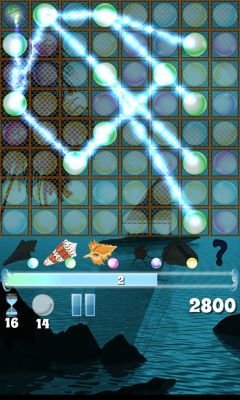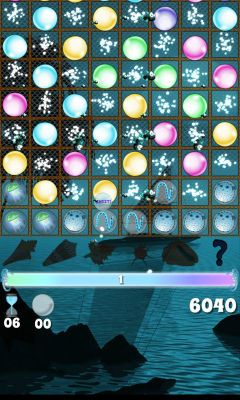 The game is free and available on Google Play:
https://play.google.com/store/apps/details?id=com.xantgames.pearlsdx