Hello everyone,
We just created a game called "My Psychic Friend".
Tired of not knowing about the future? No need to worry… Zanzibar the Mystic can answer your questions with this app. Why call a psychic hotline, when you can download one right into your phone?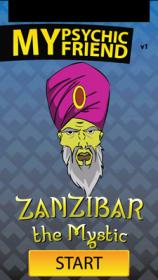 You can download it here: https://play.google.com/store/apps/details?id=com.LunarExGames.MyPsychicFriendV1
Just let me know what your quote was as the review, give it a 5 and a G+ (if you have it) and I'll do the same for your game.