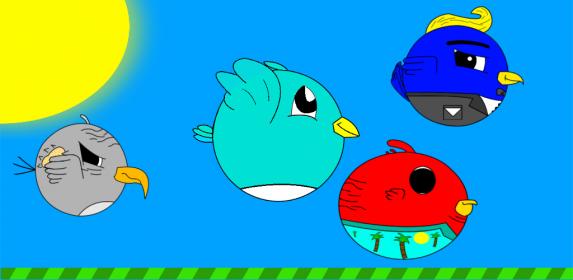 I downloaded this yesterday and it's actually really fun, basically just throwing birds across your screen to get them home but it's kinda challenging, you should try it!
Help Baby Bird and his family get back to their nests and eat the pesky worm by throwing them across the screen while avoiding objects and obstacles in this new addictive physics-based gameplay: Bird Toss! Each level requires the logic and skill of solving a puzzle and can only be beaten by becoming a master of Bird Toss physics! Each bird has its own unique powers and environment in which to master to get back home. Hitting obstacles gains you points and at a later time these points will allow you to buy upgrades for Bird Toss. Sign in to Google+ for Google Play Services and share Bird Toss with your friends.
FEATURES:
All new hilariously cute and lovable birds!
60 levels of flying fun!
All new never before seen gameplay!
All new hilarious and fun platforms and obstacles!
All new family to be apart of!
Bird Toss Requires:
The need to have fun (why else would you be here)!
Time (we know you have some)!
Patience (come on, it's worth it)!
Love of birds (who doesn't)!