The most addictive version of 2048 games is here!
2048 & beyond is a full featured tile merging game that is both very entertaining and challenging to keep your mind healthy and wise.The goal of the game is to join same tiles together and get to the highest numbered tile as possible before all cells in the grid are occupied.
Swipe to move the tiles, when two tiles with the same number touch, they merge into one.
New feature: Twist! You can now use the in-device accelerometer, if present. When enabled from the "options" menu, simply twist the device to a specific direction momentarily to move the cells in that direction. Additional direction animation as visual indicator.
Features
[ul]
[li]The only 2048 version with the twist feature for gesture game play
[/li][li]Multiple grid sizes with individual play mode scoreboard
[/li][li]Option to use directional keys overlay
[/li][li]Simply fling on screen to move the blocks a certain direction
[/li][li]Online leader board for high score achievers
[/li][li]Continuous play beyond the 2048 tile
[/li][li]Share high scores with your favorite social networks
[/li][li]Unlock the coveted 1024, 2048 and beyond achievements
[/li][li]
[/li][/ul]
Enjoy!
Play Store Link: http://play.google.com/store/apps/details?id=com.mobilent.app.twentyfortyeight
Screenshots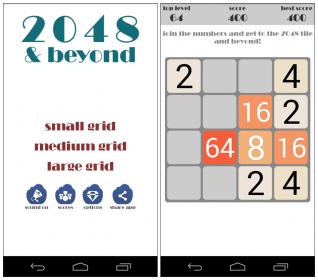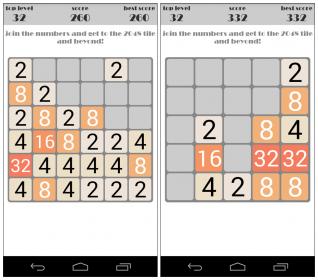 QR Code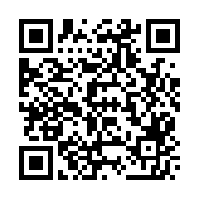 Game play video