Quick Audio Recorder allows one touch recording so you never miss the moment.
simply launch the app and it starts recording straight away so you never miss that funny moment of important conversation again.
It has many uses including a Dictaphone, recording your mates messing about, taking notes in meetings, or recording sound effects.
https://play.google.com/store/apps/details?id=com.studio6plus1.quickaudiorecorder.quickaudiorecorder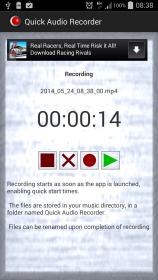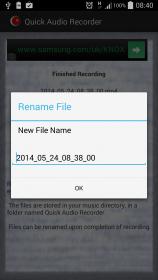 please feel free if there are any features you would like to see.