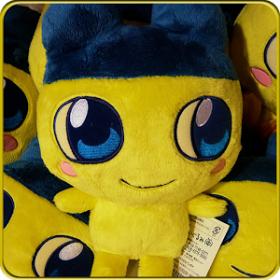 Cute Kawaii Pics is the best app which will help you to forget about all problems and will inspire you with a new energy! Download this app in a few seconds and enjoy it for a long time, because all pictures are so sweetie and funny, that you won't be able to tear yourself from this app. Just imagine – a lot of cute, nice pictures will be in your disposal as soon as you download this app!
Now you can see the sweetest pictures without looking for them in different search engines! Isn't it awesome? Yes, it is, because you may not spend internet traffic and money on pictures! So don't stay backwards and join to thousands who've already appreciated this cute app!
Furthermore you'll be able to set any of the photos as wallpaper! Just open this app, choose a photo and set it up! By the way there's a variety of pictures, as pictures of toys, dogs, sweetie pets, anime dolls and different candies! As you see you won't be bored at all! And in addition you can gladden your friends, because due to this great Kawaii app you can share these sweetie photos with your them through facebook, email, gmail, Bluetooth and messenger!
Don't waste your time by searching the images and then posting them in facebook or messenger – this kawaii app will solve all of your problems in one second! Everything you need is just to download this wonderful app and that's all!
And beside above said options there're two more awesome features that will certainly glad you! First of all it's absolutely free! You won't spend any money on it! And it's offline game, so it'll again save your money! Just imagine – you'll get a lot of cute, funny pictures and all of them will be free for you! So don't miss such a great opportunity and download this app right now!
https://play.google.com/store/apps/details?id=com.bestquotesever.cutekawaiipics