Hey all! I'm one of the developers of a cool new app that I wanted to bring your attention to:
Hasoffer - Free Gift Rewards for Android.
Everyone working on Hasoffer is really proud of this app, it was recently picked as a Google Play Editor's Choice and so far mobile gaming fans (such as yourselves) really seem to be loving it and responding to what we're doing. If you have a minute, we'd really appreciate it if you'd take a look at the app and let us know what you think.
Here's what we do: Hasoffer - Free Gift Rewards is an Android app that allows gaming fans to earn tangible rewards for doing what they already do every day (play mobile games).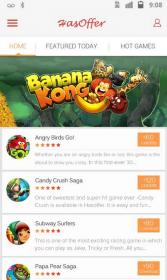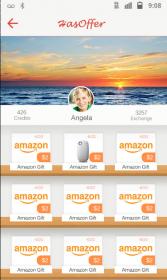 This is how the app works:
* Install the Hasoffer app on your Android device and register your email
* We will then send you game recommendations and you can install them (for FREE) from Google Play
* By installing/playing the games we recommend to you, you will earn Hasoffer credits. There are other actions you can take to get credits: You can unlock/install mobile wallpaper or share the app with your friends via social media
* 300 credits (which you can accumulate in no time, you get 130 credits simply for installing a game) = $1 of an "in-kind" reward
* Once you've racked up a bunch of credits, you can redeem them for an Amazon gift card. (We're working on providing other types of gift cards in the near future.)
* You can then use your Amazon gift card to buy whatever the heck you want!
If you spend more than five minutes each day playing mobile games, Hasoffer is really an app you should check out. The benefit is twofold:
First of all you will get free games. And, we're not talking about unknown games – we partner with titles like Candy Crush Saga, Angry Birds Go, popular puzzle games, popular slot games and we have wallpapers from all sorts of cool movies and other media (like Despicable Me 2)!
Second: You get REWARDED to do what you were already doing every day – playing mobile games!
Thanks so much for reading this post and taking a look at our app. I'm anxious to hear what you all think of Hasoffers - Free Gift Rewards! =)
Download it here: https://play.google.com/store/apps/details?id=com.hasoffer
Hasoffer Home Page:
http://hasoffer.com/
More details:
https://www.facebook.com/hasoffer.games
https://twitter.com/hasoffer_games