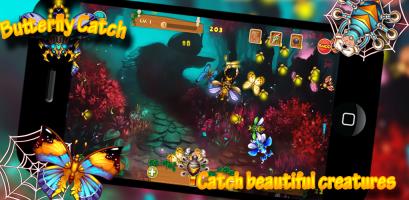 Product Description
Experience a wonderful forest and catch magical creatures in Butterfly Catch.
Gorgeous art work
Relaxing and fun game play
Unlock new webs and weapons
Catch all the creatures and level up
HOW TO PLAY
Tap on the screen to shoot your net and catch and many creatures as possible. Tap on the power ups at the top of the screen to use them.
the video link :http://www.youtube.com/watch?v=u96NNpi9_gc
this is our's new game , please show your support ! Thank you again.