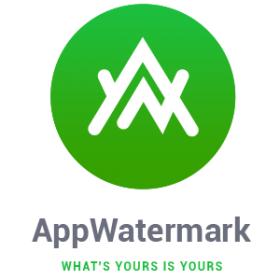 We are happy to announce a pre-launch of AppWatermark- a side project of Addvertize.com, focused on, exclusively and only, Android apps security.
American Consumer Institute Report claims that 32% of TOP Android apps in Google Play in 16 categories have at average 19 vulnerabilities per app. Banking, ticket purchasing and travel apps included.
What does that mean? That most of developers don't know how to deal with their app security or, what's worse - don't care, grudging their spare time and money.
We firmly believe that it makes sense - app developers are creators, not security specialists.
That's why soon we are launching a one-click code-free APK protection solution that can solve if not all, then most of vital Android apps security issues. Android community has a long-time need for such mass-market solution, available for even smallest indie developers.
And you already can take part in it - submit your email and we will ping you when we launch, granting you the protection of 3 of your apps for FREE!
Also, you can leave your suggestion there of how much you are ready to pay for your app (an APK file),we will take it into consideration,we promise.
That's right, we don't charge for licenses, your traffic volumes, monthly or whatever. Just a one-time fee at the price of Big Mac and you can be sure that your app is safe!
So, what are we offering? Appwatermarkfeatures are:
protection from ads removal or replacement: no more losing ads money
protection from in-app billing removal: no more "modded" and "hacked" paid apps
protection from 3rd party SDKs injections: adware/malware/miners/viruses and others
protection from app cloning
backsmali injection protection
protection from reverse engineering
lightning fast and featherweight SDK
zero impact on battery life
installs and "hack" installs reporting
If that is something you are concerned about (and you should be), please leave your feedback at Appwatermark.com and we will send you an email once the project is launched,so that you could could secure 3 of your apps totally free of charge.
Best regards,
Addvertize.com/Appwatermark.com Team