hi,guys!
today i wanna recommend a new PC suite for you guys~ It is a very excellent PC suite for me I've profited from MoboPlay in some great features and i will put emphasis up on those.

MoboPlay is a free Android PC suite to backup & restore Android data.You can easily backup and restore your phone's data like contacts, messages, call logs, images, apps, and music.
The fullscreen view of the device can help you take better screenshots using the built-in screenshot feature. It also helps you transfer media files like photos and music from your phone to PC and vice versa.
You can explore and install tons of apps and games directly to your Android device. If you wish to clear up your storage, then use the "Space Cleaner" to remove all the junk files and free up storage.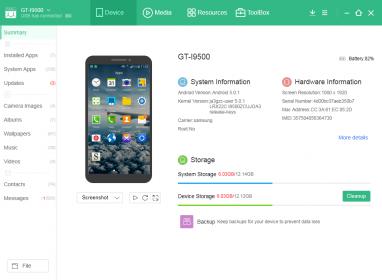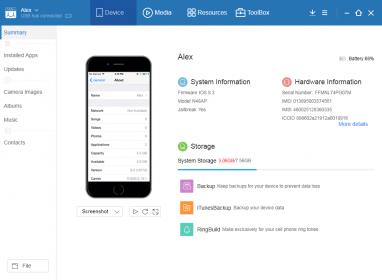 THE FEATURES i like as follows:↓↓↓↓
• PC-based smart phone management tool
•TOTALLY FREE!
•Manage your phone via your PC
•MASSIVE apps and other resourses
• Local HIGHSPEED download server
•Andorid/iOS both SUPPORTED
Now let me show you the important features of MoboPlay and how you can use them for your Android device.

→"if i want to Backup and Restore Data of my Android Phone"
click the "ToolBox" tab to browse various options including backup and restore. You may find "Backup" option in the toolbox to select items or data of your Android phone which you want to backup.
It allows you to backup contacts, messages, call logs, images, apps, and music.

→" if i wanna Take Screenshots of Android Phone from PC"
MoboPlay makes taking screenshots of your Android phone from PC much easier. You can either select the "Device" tab to take screenshots or you can use the fullscreen feature to take better screenshots.

→"if i want to Transfer Media from Android to PC and PC to Android"
Moboplay also allows you to transfer media like photos, music, and videos from Android to PC and PC to Android. Go to the "Device" tab and you will see a "Media" section on the left with folders like Camera Images, Albums, Wallpapers, Music, and Videos.Browse any of the folders to transfer media from your Android phone to PC.

→"if i wanna Manage Contacts and Messages of Android from PC"
Just find the "Device" tab and you will be able to see the Contacts and Messages section.
You can add new contacts, import and export contacts as VCF files, delete contacts, edit contact information, and send SMS directly from your PC to any of the contacts.

→"if i wanna Clean Junk Files in my phone"
You may use MoboPlay to remove the junk files and free up your phone's storage. Go to the "ToolBox" tab and select the option "Space Cleaner". As soon as you do that, a popup window will appear with two tabs named, APK Files Cleanup and Large Files Cleanup.
by the way, if you have any questions, you may post reply~
here is the website→http://moboplay.com
download→http://moboplay.com/packages/MobileAssistant/moboplay/pcexe/officialsite/moboplay.exe
NOTEs
Windows PC based users to seamlessly control and sync their Android/iOS mobile device.
hope you will have a try~
thank you, sincerely!